3301-M Fondren Rd. Houston, TX 77063 713.975.9057 800.723.6778
Subscribe to our email list to get notices of sales, event, and specials: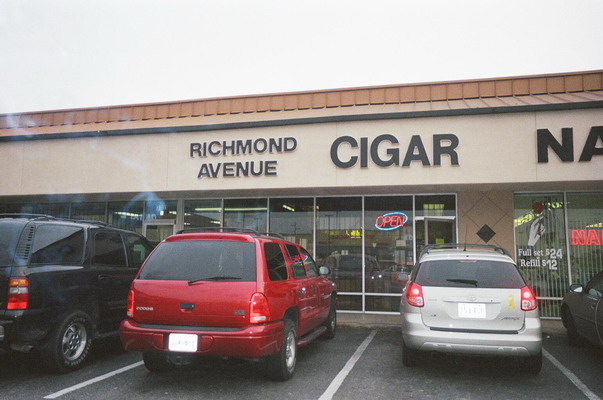 We want to be your source for cigars and smoking accessories in Houston Texas. Please stop by, have a cup of coffee, smoke a cigar with us, introduce yourself and get to know us. We want to help you find the right cigar or smoking accessory for your enjoyment. We have a great selection of cigars for all tastes. And by the way, we have great prices too!
Please visit our EVENTS page for upcoming store events.
For some famous cigar quotes visit here.
Read weekly updated cigar news from CigarCyclopedia here
More cigar links of interest here
---
New Cigars

at

Richmond Avenue Cigar

MYSTERIO OSCURO

NEW from La Flor Dominicana

The New Mysterio Blend for 2007.

This elegant looking cigar was introduced

last year by Litto Gomez with a

Nicaraguan wrapper, Sumatra binder, and

the head and foot made from Connecticut

Broadleaf maduro. This year's version

features Litto's Oscuro Natural wrapper

with the head and foot made from

Connecticut Shade leaf. It is a complex

full-bodied smoke with deep flavors of

coffee, nut and spice.

FACTORY PRESS II

As a follow up to last's year great

FACTORY PRESS, Litto has blended a

new version this year with the

Oscuro Natural wrapper. Binder is

Sumatra and filler is Corojo. The cigar is

slightly smaller than last

year's at 6 1/4 x 54.

CAMACHO LIBERTY 2007

Christian Eiroa's new Camacho Liberty features an elegant

"barber pole" wrapper with an alternating stripe of maduro and

Corojo. The flavor is spicy, tangy and smooth. These

tissue wrapped cigars are presented in individual cedar coffins

and come 20 to a box. Only 40000 cigars of this blend have

been produced so be sure to get one before they are gone.

Illusione Cigars

These cigars are Nicaraguan puros and are wonderfully rich with flavor of earth leather and spice. Beautifully rolled with perfect smoking characteristics. We have four sizes:

88 (pictured) - 5 x 52

cg4 - corona gorda - 5 5/8 x 46


888 - 6 3/4 x 48

2 - 5 1/4 x 52 (short torpedo)

All but one Illusione size was rated 90 or above in Cigar Insider.



Tatuaje Cigars!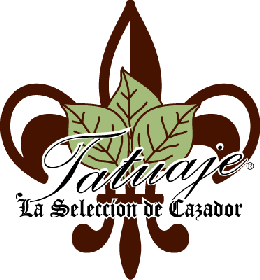 We have a limited supply of these rich, flavorful cigars. The Tainos and Noellas were named as one of the top 25 cigars of 2005 AND 2006 respectively by Cigar Aficionado, and we are one of only a handful of retailers in the entire state to stock them. Don't miss your chance to try one of these while we have them.All Tobacco is 1st Generation Cuban Seed Grown in Nicaragua. These cigars are rolled in the classic Cuban tradition by Master Rollers in Little Havana Miami, FL U.S.A.,headed by Maestro Tobaquero Jose Garcia. These cigars are rolled with a beautiful Cuban triple-cap and are Medium to Full in flavor
Wrapper: Nicaragua Corojo 99
Binder: Nicaragua
Filler: Nicaragua
Sizes available:
Petite Tatuaje - 4.5 x 32 - $3.85
Regios - 5.5 x 50 - $9.00

Unicos - 6 1/8 x 52 - $11.00
Gran Cojonu - 6 1/2 x 60 - $15.00
Cojonu 2003 - 6.5 x 52
Cojonu 2006 - 5.5 x 52 short torpedo

Especiales - 7 1/2 x 38 - $9.75

Reserva J21 - 5 x 50 - $11.00
Reserva SW - 7 x 47 - $12.00
Noellas - 5 1/8 x 42 - $7.50

---
Cigars in Iraq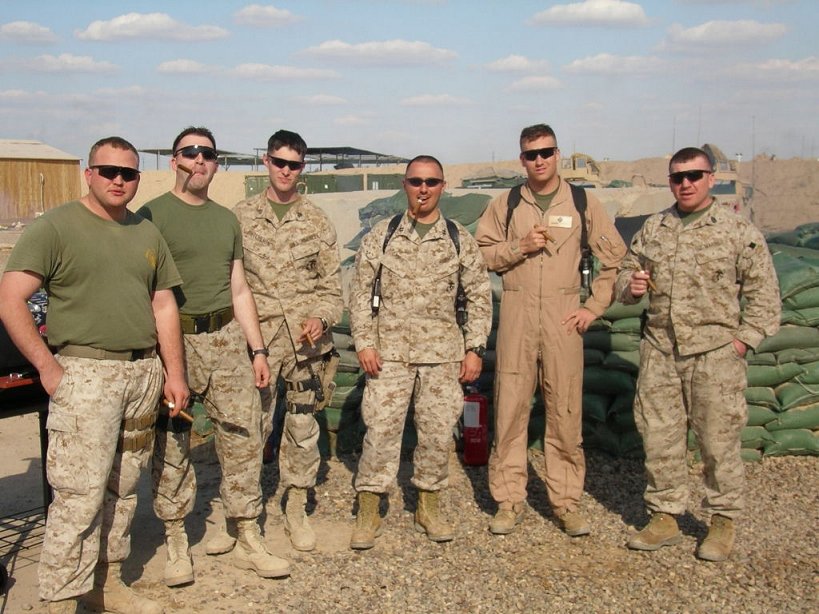 Thanks to many very generous donations from our customers these Marines in Iraq are enjoying some fine cigars which we sent them! Special thanks to our customer Michael Brunner for the donation of many cigars.
---
Try our exclusive house brand - Camino Viejo!

These delicious cigars, with Nicaraguan binders and fillers, come with either a nutty slightly spicy Cameroon wrapper, a dark flavorful maduro wrapper, or a spicy full flavored Corojo wrapper. They are made exclusively for us and are available nowhere else.
---
Call Toll-Free: (800) 723-6778
or 713-975-9057
We are here to take your order from
10:00 AM until 7:00 PM CST, Monday through Saturday.
When you call or email us we will confirm that we have the cigars in stock that you want
and you can order using Visa,MasterCard, American Express,Discover, or Diners Club.
All cigars are shipped by USPS Priority Mail to insure freshness. Shipping time is two days on average.
Shipping charge for Priority Mail is $5 for orders of one pound weight or less to any US or APO/FPO zipcode.




General Info:

Orders:
Our Location
3301-M Fondren Rd.
Houston, TX 77063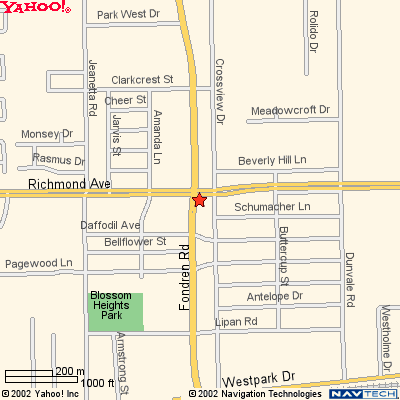 Cigar smokers have visited here
Site Created By Richmond Avenue Cigar©. Hosted By

Entire site copyright © 2008 Richmond Avenue Cigar. For website comments please email webmaster
Revised: October 15,2008